Burial in Israel – Let us Help you!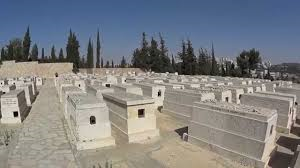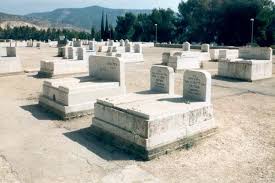 It certainly comes to no surprise that the vast majority of Jewish people in the world prefer an Israel burial. After all, the land of Israel is the land of the Jews, and is a place where most Jews feel the safest, even after death. More than 10,000 Jews have already made this journey throughout the past decade to have an Israel burial. Regardless of whether you are a secular Zionist or even somebody gearing up for resurrection during the Messiah's arrival, chances are that you or your family will have to deal with the tedious and stressful process of getting buried in Israel from abroad.
We at Land of Israel Burials have been established in order to provide those, who have to deal with the Jewish burial in Israel of a loved one, some peace of mind during this difficult time.  We are here to help Jewish families from all over the world, who want the Holy Land of Israel to be their loved ones' final resting spot.  We Arrange and take care of everything for you – from A to Z! We'll help you achieve burial in Israel from abroad!
Israel Funeral
Decisions associated with a funeral in Israel and burial ceremonies are without a doubt some of the most complex that are made by the families or close ones of the dying or dead. Often times, a rapid decision is needed at the peak of a period of mourning. Even outside of the deep bureaucracies involved with transferring a body from one country to another, there are many issues that rise to life in Israel itself.
Until the 1990s, less complexity arose in Israel concerning the various burial options. The vast majority of individuals were assisted by the various burial services provided by the different religious burial corporations. However, from 1996, after the approval of the Alternative Civil Burial Right Law, many things have changed. Today, many different options exist for a funeral in Israel, which may impose a large degree of stress on the family of the dead, who are often not in the state of mind to deal with such issues. This is where we come to help!
Taking Care of The Entire Burial in Israel
Some may offer to give you advice, while other may promise to be responsible for only a fraction of the process, however not us. Our service guarantees full control of the entire process and we make sure that everything gets done, all the way down to the small details. Since we are based in Israel, we have the possibility to deal with all local issues and cemeteries in Israel, which makes it much easier for the families during the time of loss.
We will begin by reserving a burial spot in any desired location
Jewish burial in the following cities
– Jerusalem,
-Beit Shemesh,
-Haifa
-Sfat
– Tel Aviv
plus any other town you desire.- Just enquire.
Then, we take care of all the various complicated funeral arrangements, which ranges from transferring the body from the country abroad to Israel, the processing in the airports themselves (abroad and Israel), and the Jewish burial plots in Israel. Buying a burial plot in Israel is not an easy process to go through when the know-how's are not present, which is why our services have proven to be so helpful. Not just that, but we'll make sure that any concerns or questions that the close one's have are properly directed and managed.
How Much Does it Cost for a Burial in Israel?
This isn't like any other business that exists out there. This is a very sensitive field that requires a lot of dedication and heart, which is why we do this as part of our service to the Jewish community. This explains our very affordable prices, as we don't aim to make large profits, rather cover up the costs. We want to protect your individual interests by bringing the costs of the funerals within everybody's reach.
Prices start from approximately $6500 for a burial plot in Israel.
A Service that Takes your Side
As part of our professional approach, we are available for most hours of the day, and can communicate Fluently in English, French as well as Hebrew. In case of other foreign languages, we will do our best to communicate effortlessly.
Get in touch and we'll provide you the entire scope of options and elaborate on any specific details you may want to know. We are waiting to hear from you!